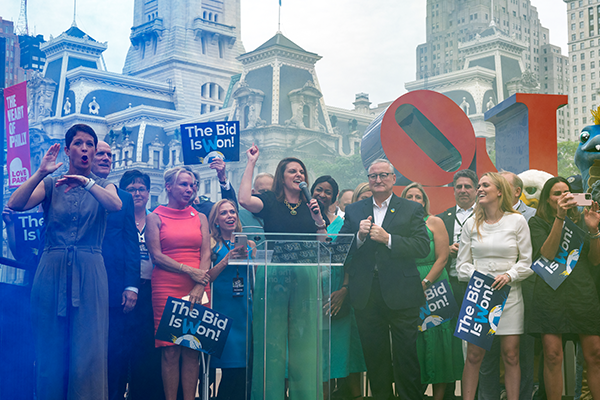 Meg Kane, '03, is a strategic communications professional who helped Philadelphia secure hosting rights for the 2026 FIFA World Cup. Read more about Kane, a former Trustee who recently was named host city executive for Philadelphia Soccer 2026.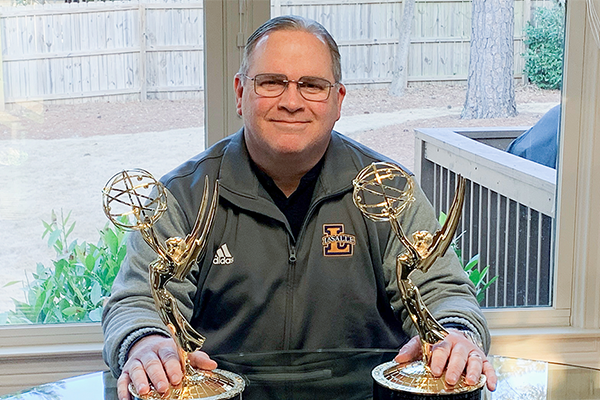 Albert "Scooter" Vertino, '93, has won 14 Emmy Awards and holds a senior leadership position with NBA Digital and Warner Bros. Discovery Sports. His career in sports media began at 20th and Olney.
Featured events
Women in Sports: Changing the Game
Friday, 1:45 p.m.
All are welcome at Founders' Hall Auditorium, as the Business of Sports Club closes out Women's History Month with this hourlong session. The featured panelists are Andrea Sorli, '11, of the Philadelphia Eagles; Valerie Miller, MBA '24, of the Philadelphia Phillies; and Alyssa Sanders, '18, MBA '22, of the Philadelphia Flyers.
Blue and Gold Day
Saturday, 9 a.m.–2 p.m.
Admitted students and their families visit campus for academic sessions, activities on the Quad, and more.
Women's Lacrosse at Saint Joseph's
Saturday, 1 p.m.
Head over to Hawk Hill to cheer on the Explorers in this rivalry game.
Mass
Sunday, 5 p.m.
Celebrate Palm Sunday of the Passion of our Lord in the De La Salle Chapel.
Explorer Café: Racial Progress in Post-Race America
Tuesday, April 4, 12:30 p.m.
Head to Holroyd Hall's atrium, where you will hear from Charles "Chip" Gallagher, Ph.D., professor of sociology and facilitator of this Explorer Café.
Gallery Tours: Easter
Ongoing, La Salle Art Museum
Take a self-guided tour through the La Salle Art Museum to discover artworks with a connection to Easter. A brochure with identifying images and information will be available upon arrival. The museum is open Mondays through Thursdays from 10 a.m.–4 p.m. Additional hours are only available by appointment.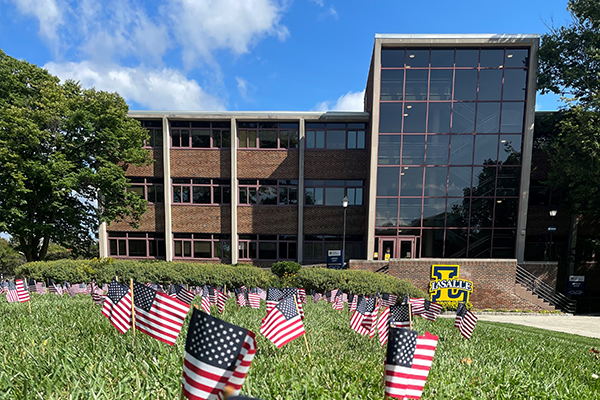 NASPA and the Campus Vote Project have awarded a voter-friendly campus designation to La Salle for the fourth time. Read more about the honor.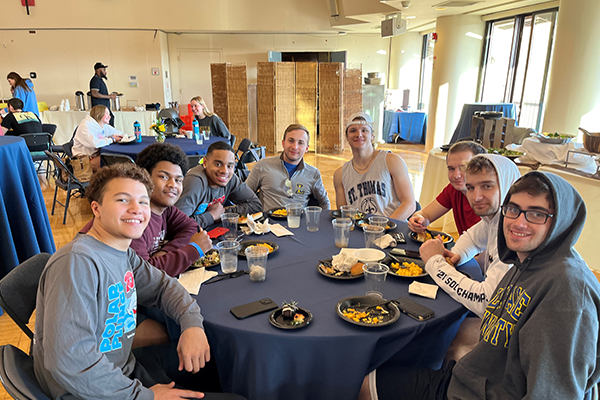 A communal meal
Community Dinner is a marquee event during the University's annual Mission and Heritage Week. This year, hundreds of faculty, staff, and students united to share a meal in a shared space—the Union Ballroom—in honor of Lasallian association.