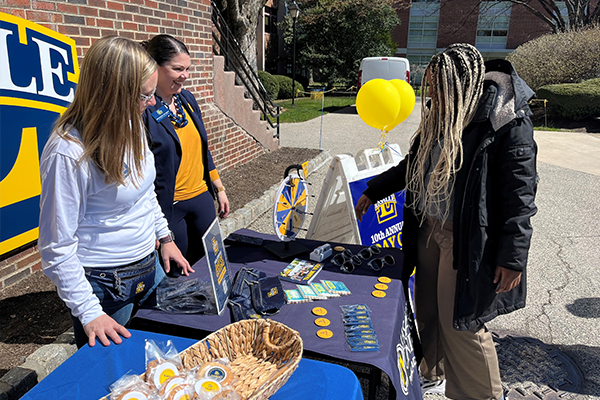 Explorers everywhere came together for La Salle's 10th Day of Giving. Read more about this day of philanthropy, which supported the single-year, $10 million fundraising initiative called the Charter Challenge.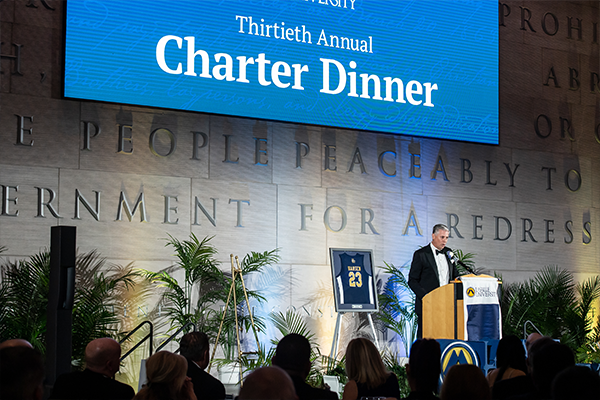 The 30th annual Charter Dinner, held at Philadelphia's National Constitution Center, honored former longtime Trustee E.F. (Bud) Hansen, III, '90, MBA '96, and celebrated La Salle's 160th anniversary. Here's more from the annual event.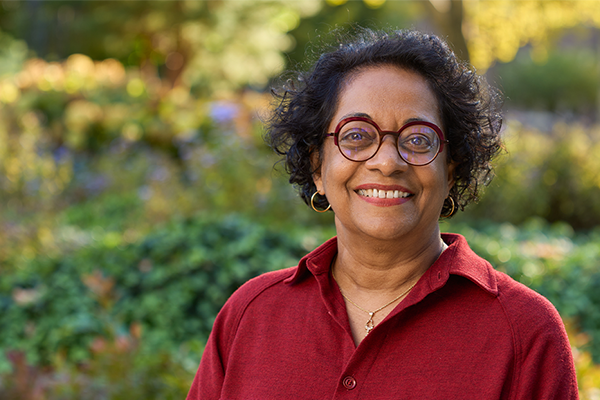 Shivanthi Anandan, Ph.D., in her first year at La Salle, is committed to strengthening the rigor of its academic programs and co-leading to a committee that supports student persistence and success. Learn more about Anandan—the first woman of color to serve as the University's Provost and Vice President of Academic Affairs.
Featured events
Panel discussion: Integral Ecology
Today, 3:30-4:30 p.m.
Visit Dan Rodden Theatre for a Mission & Heritage Week event, with faculty from political science, and the social, cultural, and environmental sciences discussing their intersection on issues of poverty, social justice, and the environment.
Mass
Sunday, 5 p.m.
Celebrate the fifth Sunday of Lent with Mass in the De La Salle Chapel.
Career Fair
Tuesday, March 28, 11 a.m.–2 p.m.
It's not too late for students to register for next week's job fair at TruMark Financial Center. Learn more in Handshake.
Blue and Gold Day
Saturday, April 1, 9 a.m.–2 p.m.
Admitted students and their families visit campus for academic sessions, activities on the Quad, and more.
Women's Lacrosse vs. Saint Joseph's
Saturday, April 1, 1 p.m.
Cheer on the Explorers against their city rivals.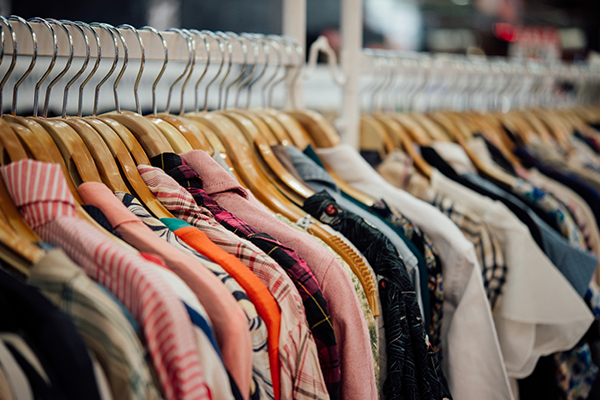 Dressed to impress
Attendees of the Women in Leadership Award ceremony on March 4 donated nearly 125 clothing items to the Career Center's Career Closet, which provides business-professional attire for La Salle students at no out-of-pocket expense. The Career Closet, located in Founders' Hall, is open to all University students. Learn more by calling 215-951-1075 or emailing careers@lasalle.edu.